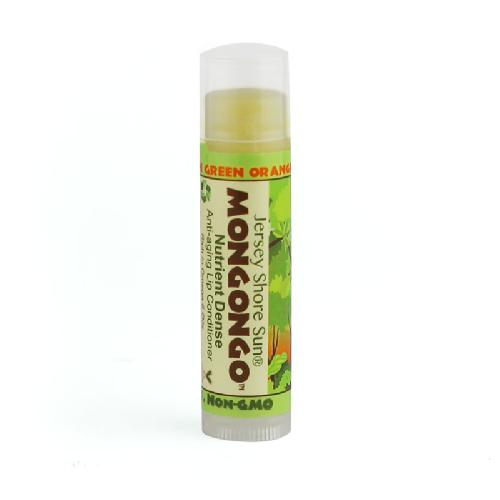 Jersey Shore Cosmetics
Mongongo Lip Conditioner
Slather on this balm for soft lips all year long. Mongongo oil has hydrating, regenerating and restructuring properties and offers a unique protection from UV and environmental pollutants in skin applications. Mongongo oil is rich in calcium, magnesium, zinc, cooper and anti-oxidants.
Jersey Shore Sun® Mongongo Nutrient Dense Lip Conditioners are 100% natural and USDA certified organic. Fresh organic flavors. No petrochemicals. Nothing artificial. No petroleum.
Mongongo oil is derived from a fruit which some consider a tree nut.
Weight: 0.15 oz
Show Ingredients
*Sunflower seed oil, *beeswax, *cocoa butter, *Mongongo oil, *ginger essential oil, * Mandarin Green Orange essential oil, *secret blend of citrus essential oils, vitamin E, *rosemary extract, *calendula extract.

*Certified organic ingredients.